Speak Out Readers Theatre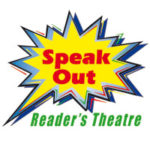 Meryl-Lynn Pluck (developer of Rainbow Reading), in conjunction with experienced educators Neale Pitches and Sue Watson, has developed Speak Out Reader's Theatre scripts, which are play readings for ALL students in mixed ability groups.
Speak Out is play readings in hard copy or digitised format for ALL students in Years 4 – 6 although all scripts are multi-levelled, interesting and appealing to a wide range of ages and stages. Speak Out is distributed in NZ by Rainbow Reading.
CLICK HERE to find out how Speak Out Reader's Theatre can help your students develop reading fluency, reading comprehension, oral language, vocabulary, writing skills, listening skills and cooperative group skills, in a fun way.
Showing all 4 results